Welcome to the Aikatsu! Season 3 Wiki
Its the Third season of Aikatsu! Akari Ozora (Ōzora Akari 大空 あかり) is aiming to become the Top Idol! She meets her two best friends at the Idol School, Starlight Academy! Sumire Hikami (氷上 スミレ) and Hinaki Shinjou! (Shinjō Hinaki 新条ひなき) Akari Looks up to a very poplar idol, Ichigo Hoshimiya! Although Ichigo loves having fun, she's clumsy and she loves food! So she respects Akari and wants her to become a great idol as well.
Season 3 only has 9 episodes so far, and they are still getting released!
Lastest Wiki-Katsu-Tivity
Featuted Image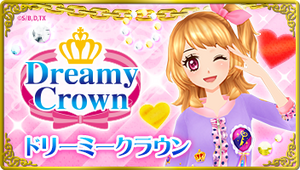 Featured Video
Poll
What is Your Favorite character?
Ad blocker interference detected!
Wikia is a free-to-use site that makes money from advertising. We have a modified experience for viewers using ad blockers

Wikia is not accessible if you've made further modifications. Remove the custom ad blocker rule(s) and the page will load as expected.